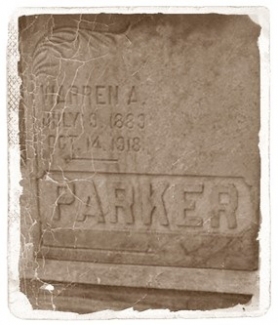 ---
WWI Student Army Training Corps

-

Company / Ship / Flight or equivalent:

Student Army Training Corps UND Grand Forks ND

Circumstances:


Died while serving as a member of the Student Army Training Corps  on the UND campus in Grand Forks during the 1918 flu pandemic. Name included on the UND S.A.T.C. website

Buried at Memorial Park Cemetery Grand Forks, Grand Forks County, North Dakota.

Name included on the All Veterans Memorial at State Capitol in Bismarck ND.

Information found in Volume 3, page 2483 of the Official Roster of North Dakota Soldiers, Sailors and Marines.

Biography:


Registered in Eddy County. Born Sherman New York on February 9, 1889. Occupation: Gas Engineer. Inducted at New Rockford, Eddy County, North Dakota on September 7, 1918 sent to University of North Dakota. Served in Students Army Training Corps until death. Died at Grand Forks ND on October 14, 1918 along with 26 fellow soldiers during the Flu Pandemic. Was the first S.A.T.C. soldier to die during the Flu Pandemic at UND.